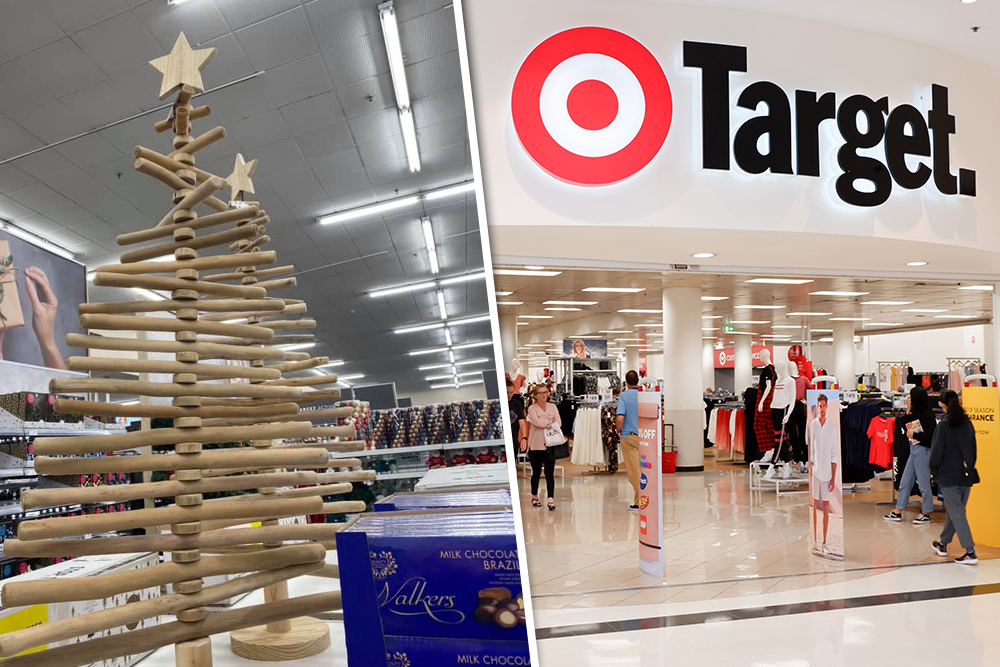 Who would have thought an $89 Wooden Scandi inspired Christmas Tree could cause such a fuss!
With Christmas literally, just 10 weeks around the corner trees and decorations are starting to make their way back into stores.
Retail giant Target has rolled out a modern take on the fluffy green tree that is causing quite a stir. The wooden tree is super contemporary and for $89 it is a steal in comparison but not everyone is convinced.
A photograph of the Tree was posted to Target Mums Australia Facebook Group and has been causing quite a stir with mums spilt as to whether the tree was nice or not.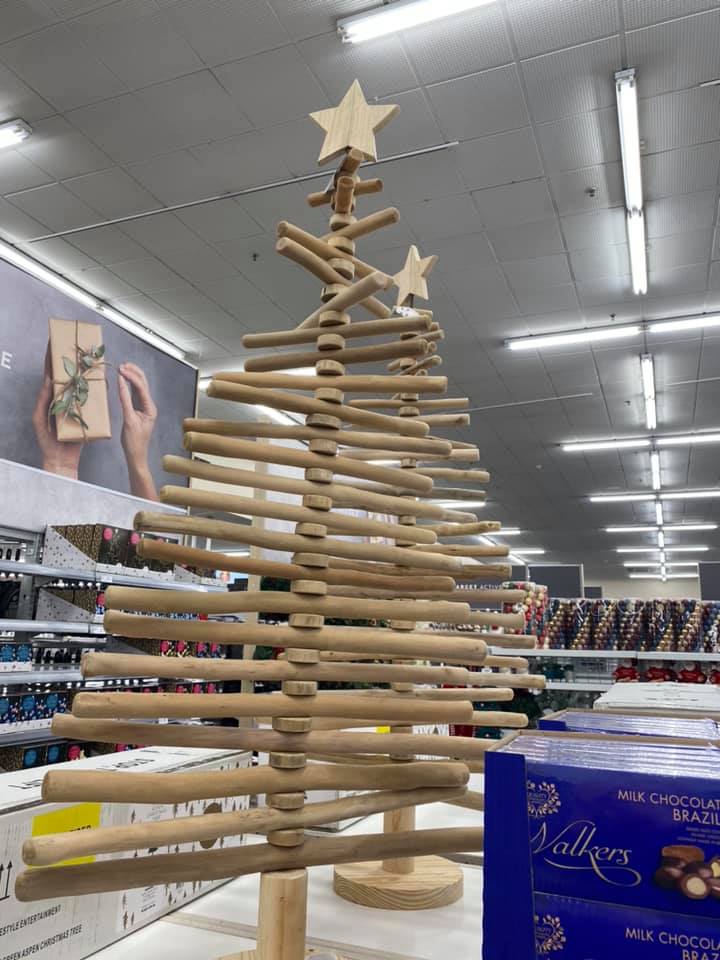 Image Credit Emma-Louise Blanch (Target Mums Facebook Group)
The tree stands at 1.5 metres tall and is made from wooden sticks that give off a drift-wood vibe. The sticks are able to be spun around in different directions and are cut at different lengths to help shape the tree.
However, the shape of the tree is questionable, with some photographs appearing to show a shape that resembled a skeleton.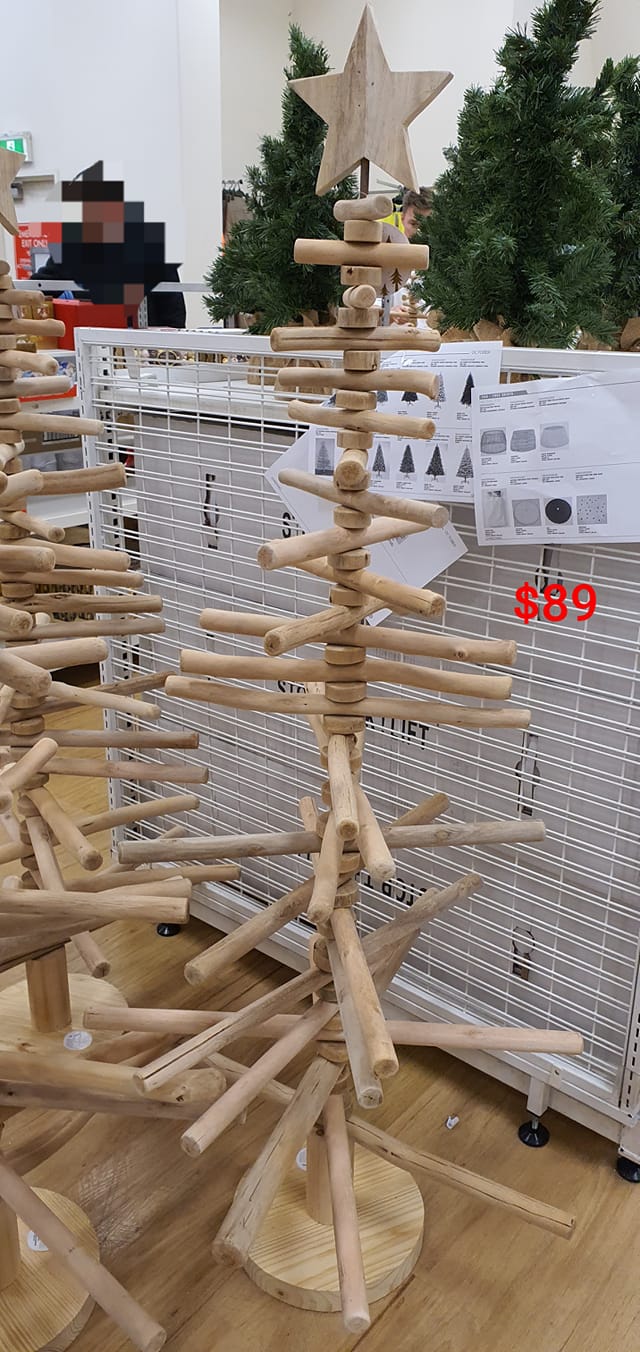 Image Credit Vanessa King (Target Mums Facebook Group)
And we have to be honest, even we are a little confused about how we feel about the Christmas 5ft Wooden Scandi Tree.
Like maybe it would be the perfect addition to your Halloween decorations?
Image Credit Emma-Louise Blanch Target Mums Australia Facebook Group and Daria Nipot/Shutterstock.com