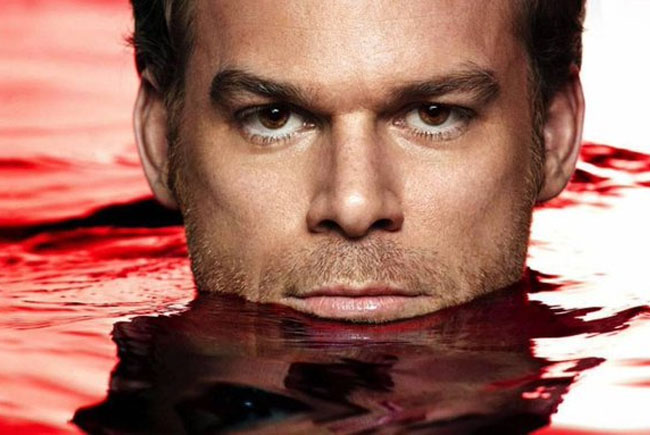 Michael C. Hall is returning to his role as blood splatter expert by day and vigilante serial killer by night, Dexter Morgan.
Showtime has announced a new 10 episode limited series of Dexter premiering in 2021.
#Dexter is back! Michael C. Hall will return as Showtime's serial killer for a new limited series scheduled to premiere in Fall 2021. pic.twitter.com/OhsLpKzcBY

— Rotten Tomatoes (@RottenTomatoes) October 14, 2020
Fans were disappointed at the ending of the original series, but Showtime's president of entertainment Gary Levine is promising the return will be worthy.
"We would only revisit this unique character if we could find a creative take that was truly worthy of the brilliant, original series," Levine said. "Well, I am happy to report that Clyde Phillips and Michael C. Hall have found it, and we can't wait to shoot it and show it to the world!"
Clyde Phillips being involved as leading producer of the series is a good sign too. He was showrunner for the first four seasons of the original series which many said were the best episodes of the series.
They are doing it precisely because of the way it ended. It wasn't a good finale and everybody including the actors and producers are aware of that. We deserve a fair closure to the story and it seems we will get it.

— Aydın Schrödinger (@aydnalgl) October 14, 2020
There's no details yet on the rest of the casting or plot. It will be interesting to see where Dexter goes from the finale, which had him seemingly working as a lumberjack in some unknown location.
Despite the fan response to the finale, the series was a massive hit. Michael C. Hall earned five Emmy nominations for Lead Actor in a Drama Series and won a Golden Globe for his performance in 2010. The series was Emmy-nominated four times for Outstanding Drama Series from 2008 to 2011 and Golden Globe-nominated three times for Best Series from 2009 to 2011.
Image: Showtime