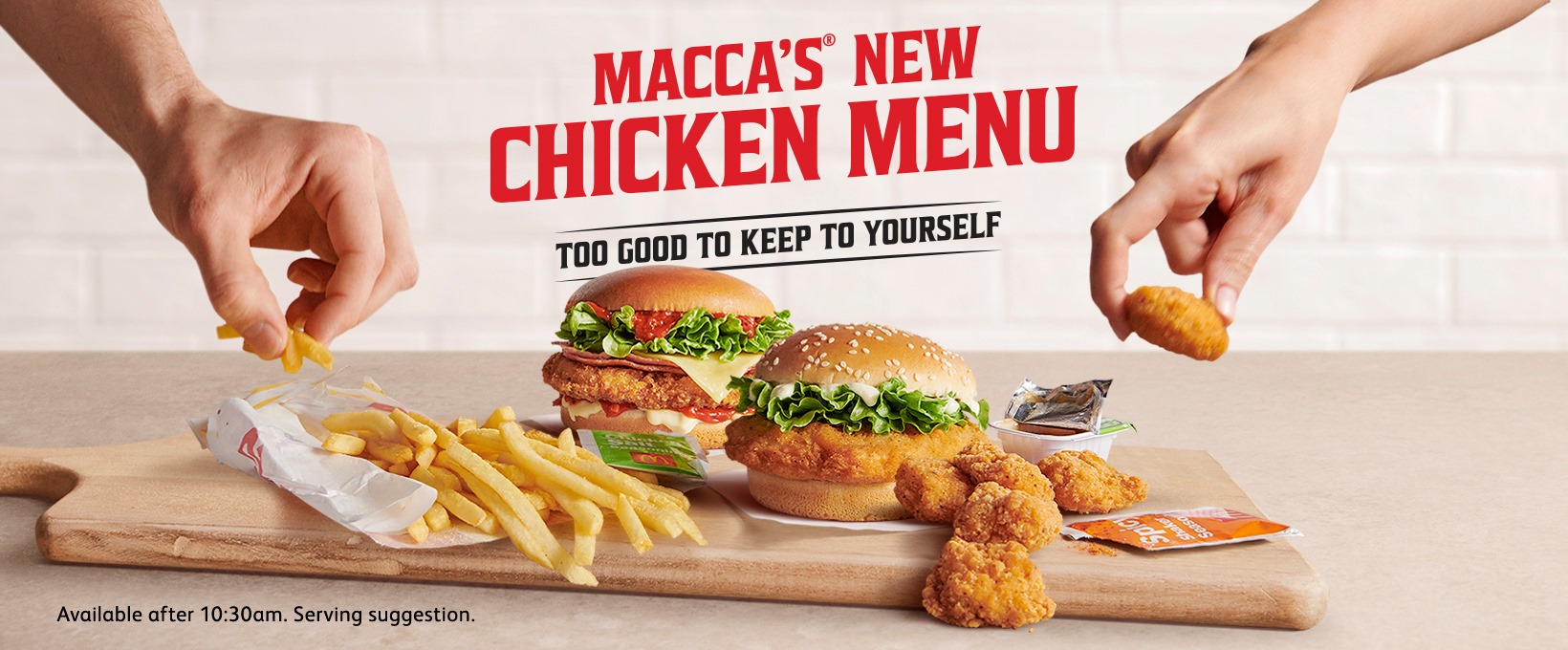 Image Credit @McDonaldsAU Facebook
That's right folks the time has finally come, the McDonalds Chicken Parmi Burger has landed!
The fan favourite restaurant has just launched a new chicken menu and the good ole pub classic the Parmi is the newest addition - and the best part is it's a steal at only $8.80!
If you are like us and love a Parmi than this is definitely for you!
The Chicken Parmi Burger will feature a crispy crumbed chicken breast, Parmi sauce, bacon rasher, cheese, lettuce and a creamy cheese sauce.
"Love a good Parmi? Then try our seriously saucy Parmi Burger with parmigiana and cheese sauce. It's so good you won't want to waste a drop," the McDonalds website reads.
Also joining the new Macca's Chicken Menu are the McSpicy, Parmi Burger, Chicken Salt Shaker Fries and McPieces.
The best part though…to celebrate the launch of the new chicken menu, when you order the new McSpicy or Parmi Burger, Macca's will chuck you a free fries and coke! (for a limited time)
Macca's new menu is available now, so excuse me while I just duck out to grab some lunch!