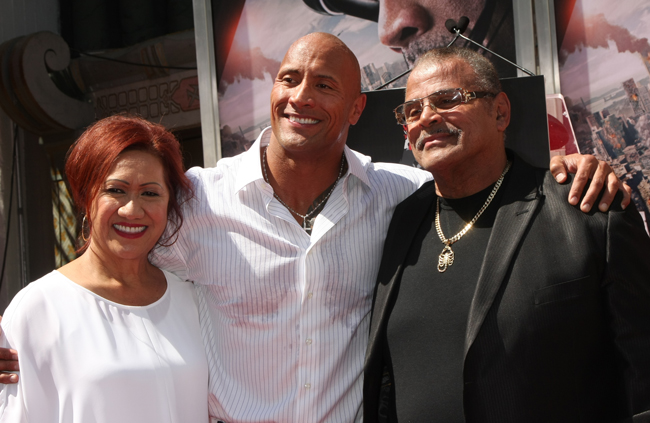 A series based on the younger years of Dwayne 'The Rock' Johnson is in production, and it looks like filming has started with young actor Bradley Constant seen shooting a scene at Strathpine, in North Brisbane on Tuesday.
The autobiographic NBC sitcom will follow the formative years of the 48-year-old actor and retired professional wrestler. He'll appear in every episode with three younger actors playing him in his younger years.
The eleven-part comedy TV series about the highest-paid male actor of 2020 is being shot in southeast Queensland. Moreton Bay Mayor, Peter Flannery says there was staff door knocking residents in Strathpine to let them know what was going on.
Production was stopped temporarily when a woman was picked up and dropped off by an ambulance in Strathpine on Tuesday and production has since moved to Coorparoo on Wednesday.
Earlier in the year, he tweeted that his childhood was similar to Forrest Gump and that it will be a fun show.
The Forrest Gump-ian childhood I had growing up is coming to @nbc. Only my life included more arrests and kickin' puberty's ass when I turned 8 😂🤦🏽‍♂️. This is gonna be a fun show. #YoungRock https://t.co/slt8uUGzJw

— Dwayne Johnson (@TheRock) January 12, 2020
In October, he announced the cast that will be playing him and his family. 11-year-old actor Adrian Groulx will play 10-year-old "little Dewey", Bradley Constant will play 15-year-old Johnson and Uli Latukefu will play a 20-year-old Dwayne Johnson. Stacey Leilua will play his mum, his dad by Joseph Lee Anderson and Ana Tuisila will play his grandmother.
According to the Moreton Daily, the series will be filmed over an 18 month period, with the production set to contribute $143 million to the state's economy. Being the highest-paid actor and the most followed man on Instagram, the fans will definitely be excited once it hits the screens in 2021!
Main Image: (Kathy Hutchins / Shutterstock.com)