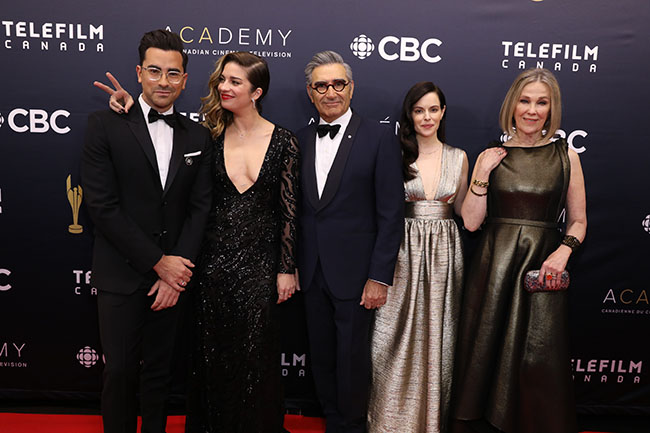 All I want for Christmas is another season of Schitt's Creek, but sadly that's not going to happen.
But at least we can rejoice in this fun Christmas clip featuring the Schitt's Creek cast.
A producer from the show has trawled through episodes and cut together scenes to make the cast 'sing' along to Maria Carey's All I Want for Christmas.
It's a fun remix! The Christmas episodes were always so sweet so there's plenty of great material to pull from, but you'll also catch other favourite moments of the show in there too.
Enjoy!
Ah.... love it! And we'll just leave this here for you too:
Image: Shawn Goldberg / Shutterstock.com