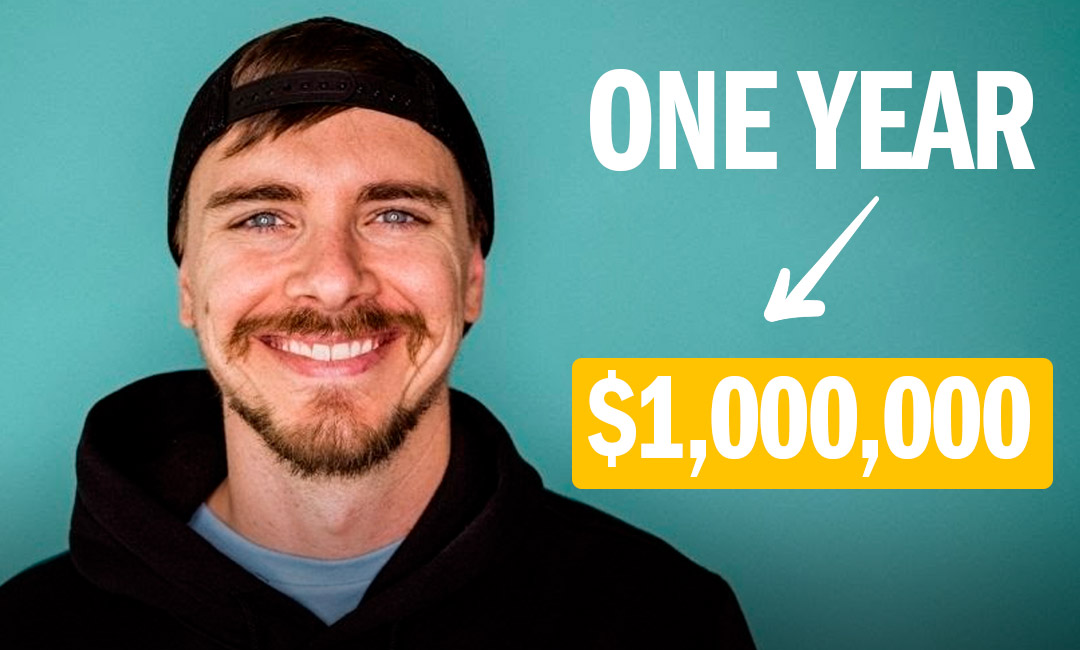 Jesse Eckel had a thriving luxury wedding filming business at the start of 2020.
But then the pandemic hit and all those bookings he had disappeared.
He needed a plan to pivot and try new things so he could continue to support his family.
So he started a challenge where he would use just $1 and attempt to make $1 million in a year.
The $1 to One Million Project.
Along the journey, Jesse tried several different business ventures.
From cold calling to sell his skills through to investing in cryptocurrency.
Jesse taught himself the new skills along the way which not only helped him but allowed him to add to his skillset.
Having multiple income streams meant that he was able to surpass his wedding business income very quickly.
One venture saw him creating content for a TikTok account that bought in $10k a month!
With side hustles being all the rage right now, there might be something here you could try.
Even though he finished up his 1st year with this project, he is going to be continuing (which you can see on his TikTok @JesseEckel)
Did he make One Million Dollars by the end of his year? He may have fallen short but you can watch the video below to find out all the details.