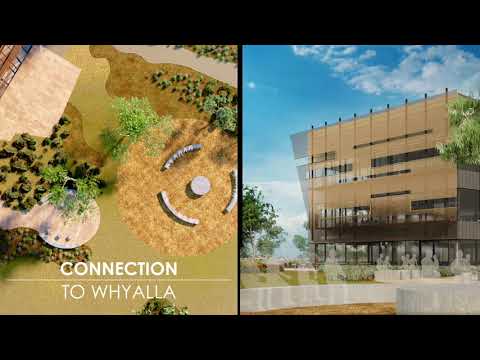 The $100 million-dollar design for the new Whyalla secondary school was revealed yesterday.
Plans show three existing government schools in the area combining to create a 'super school'.
The sustainable design will mirror Whyalla's unique environment and complement the city's natural landscape
Key features of the design include a double court gymnasium, with expansive sporting fields that can be accessed by the community.
The building will feature a STEM design with 3 levels of contemporary learning spaces.
A performing arts theatre and outdoor amphitheatre along with a landscaped plaza is also being developed.
The design aims to create greater connectivity between formal and informal learning spaces, as well as indoor and outdoor linkages.
Construction is anticipated to commence early 2020, with the school opening in Term 1 2022.