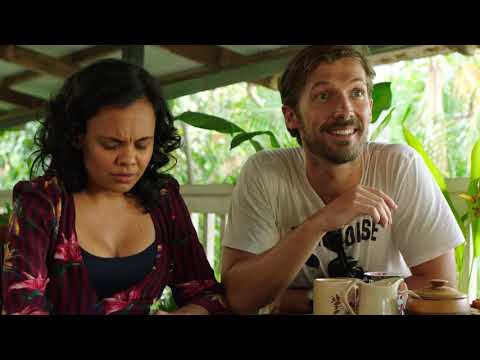 The movie I've been most eager to see this year doesn't come from America, nor from England. It comes from right here, "down under".
Top End Wedding is an Aussie indigenous rom-com about a bride's frantic search around the "Top End" to find her missing mother before she ties the knot!
Helpmann nominee and two-time Logie award winner, Miranda Tapsell, is set to explode onto our screens in the lead role as Lauren, who searches high and low to find her mum before the big day. Tapsell is also the executive producer and co-writer of the soon-to-be-released Aussie film. In other words, she's kicking goals.
You might also recognise Tapsell's co-star, Gwilym Lee, a Welsh actor who played Brian May in the recently released Queen biopic, Bohemian Rhapsody. Lee will be playing the role of Ned, Lauren's partner who accomanies her in the search for his mother-in-law.
The film premiered at Sundance Film Festival in January and was met with critical aclaim. Which is all the more reason to back the Aussie film!
Top End Wedding is set to hit our cinemas May 2nd, check out the trailer below!
If the Top End is too far for you to roam, don't forget the Far North art exhibition is still on, a little more closer to home, in Port Augusta.

Photo source: Youtube trailer